Metallizing
Vacumetal disposes of 4 fully automated UV in-line metallization production lines.
These fully patented In-Line production units are equipped with the latest modern technologies such as plasma pre-treatment, magnetron sputtering and UV lacquering systems. Fully automated and process controlled methods allow Vacumetal to excel in reproducibility and a steady quality, resulting in a very stable production process. The same quality over and over again. 24 hours a day, 7 days a week. Large quantities, at the highest quality level.
Lacquering
Our inline lacquering facility is equipped with all coating and lacquering solutions: metallic, high gloss, semi mat, and protective coatings.
These finishes are applied to the product in state of the art coating facilities complying with the most strict quality standards. Our whole process is automated allowing a perfect reproducibility and a stable quality.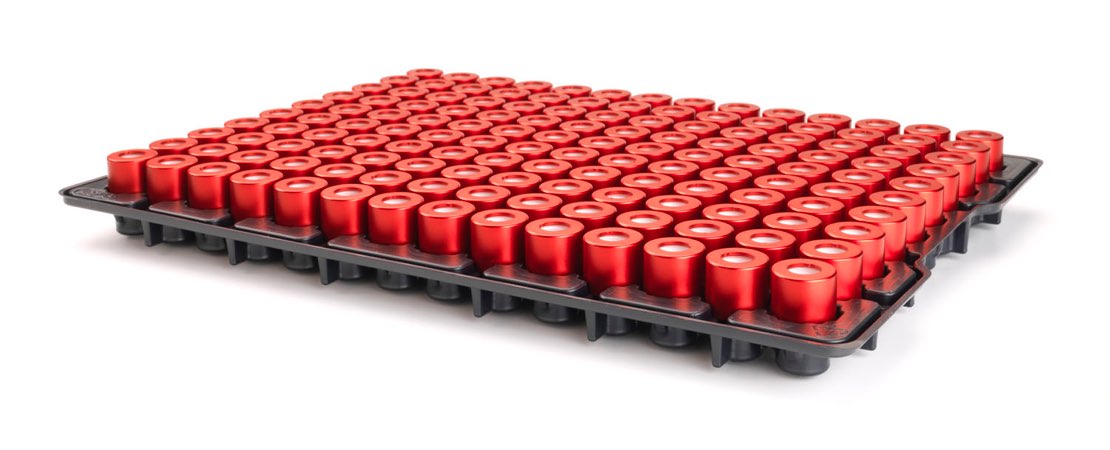 Colors
Matching the right color is essential.
Matching the right color is essential. But it is also a very difficult discipline as the interpretation of a color is very subjective. We have our own laboratory and our technicians develop tailor made colors according to the clients specs, based on our own experience, expertise, and by try and learn. With our own color library, we can advise our clients about different colors, nuances and intensities.
Sampling
Vacumetal has their own sampling line
We can quickly submit samples on colors as well as aspect to our clients. We also use our sampling line to test new lacquers and technologies, meeting the innovative and qualitative objectives of the company.
Quality
Securing and supplying the requested quality is of essential significance.
In order to meet these requirements, Vacumetal have ISO 9001-2015 certification. Vacumetal has a quality chart which is strictly followed, in accordance to the requirements of our clients. Our quality lab is fully equipped with all instruments to perform any kind of quality test. In order to secure the required quality, we perform tests on raw materials, tests during production, and tests after production. Only when everything is in accordance with the quality requirements, the production is released and shipped to the customer.